In 2020, we introduced an initiative to nominate our staff who have gone above and beyond in their service. We are proud to share that there were a total of 32 nominees who are awarded the Excellent Service Award.
This would not have been possible without your support and compliments you have so graciously given, and it has given us the motivation to strive towards creating a better Polar experience for you.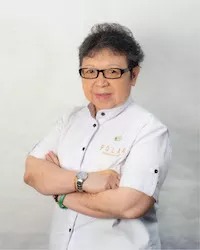 Whether it'd be introducing the next scrumptious pastries on our online cake shop or offering you a satisfactory birthday cake delivery, we wish to give you the best Polar experience can offer.
Now that the nomination for the 2021 EXSA winners has come to an end, keep a lookout on our social media for those that have been awarded. You might spot a familiar face or two ?