Corporate Social Impact
Polar Puffs & Cakes
Supporting Communities
We actively engage and contribute towards various communities. We partner with non-profit organisations such as Touch Community Services, AWWA, Lion Befriends, St Luke's Eldercare, and more, to bring awareness to these communities.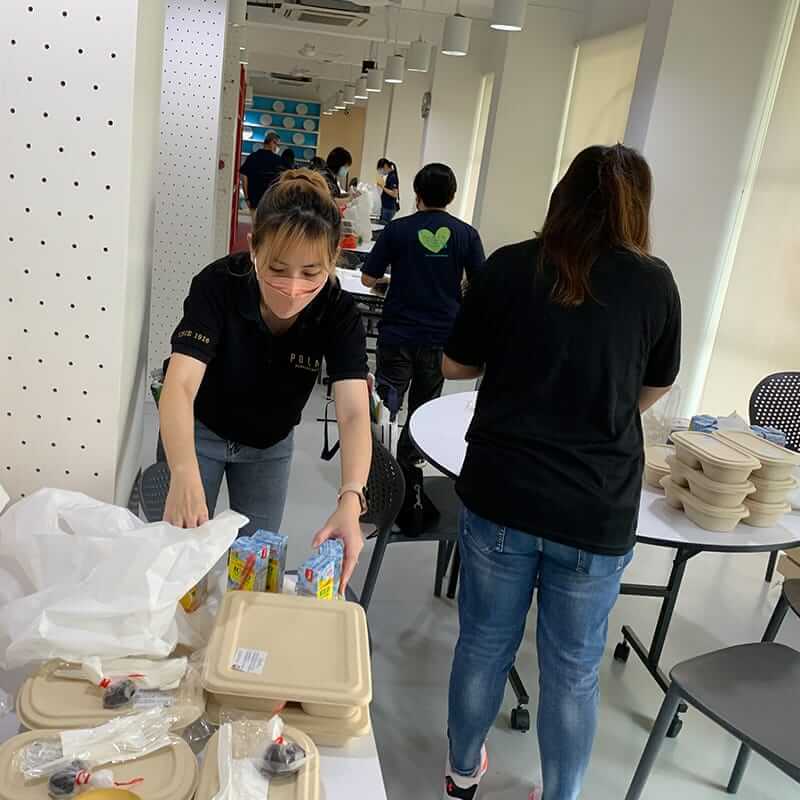 We feel strongly in helping families in need, and we work towards creating jobs, training, and upgrading of skill sets as individuals. Our intent is to extend support to the communities in Singapore beyond financial measures and hope that our support can create a knock-on-effect in the community.
Minimizing carbon footprint
Our approach to sustainability aims to reduce our environmental impact and increase our social commitments.
To ensure that we balance the functionality and being environmentally responsible for our packaging, we made the decision to switch out our usual plastic bags to an oxo-biodegradable plastic bag which reduces the environmental impact.
For more information on the technology of our source, please visit their website.
Our plastic bags come with the Singapore Green Label which is acquired through a strict certification process to assure that the products meet a certain eco-standard.
For more information on Singapore Green Label, please visit their website.
We have consciously designed limited-time packaging with the ability for up cycling and recycling, and educate our customers on how it can be done through our social platforms.
By 2024, we aim to reduce the use of single-use plastics with an initiative called Polar Green Points that allows customers to earn points by using their own packing containers and bags. We work towards reducing environmental impact together with our customers.